Your task is not to seek for love, but merely to seek and find all the barriers within yourself that you have built against it.

Rumi
If stress is the root cause of so many ailments, then relaxation is the first step towards healing.
A relaxed body contributes to a relaxed mind. Not only does this aid our meditation journey but it helps us to carry positivity into our daily lives.
Our facilities complement our yoga and meditation programs. Whether for relaxing the body, calming the mind or gaining a better understanding of how our mind works, the outcome is a feeling of increased intimacy with life itself.
Samyama works with a rotating staff of experienced practitioners to offer a variety of healing treatments. Currently, we are offering Yoga Therapy, and Intuitive Deep Tissue Massage.
PRIVATE CLIENTS
Yoga / Meditation class
Mindfulness coaching
Private 1 pax
60 min $75
90min $100
Private 2 pax
60 min $110
90 min $150
Private 3-5 pax
60 min $150
90min $200
Private 5+ pax
60 min $200
90 min $250
CORPORATE CLIENTS (HOME/OFFICE)
Asana (Yoga) and Meditation
1 pax
90min $150
2 pax
90 min $225
3-5 pax
90min $300
5-10 pax
90 min $375
Mindfulness Workshops
(prices for teachers coming to house/villa/office – Transportation and materials included)
1 pax
90min $190
2 pax
90 min $260
3-5 pax
90min $330
5-10 pax
90 min $400
 10-25 pax
90 min $XXX
 25-50 pax
90 min $XXX
*Samyama healing treatments are not a substitute for medical or psychological treatment. Although there is evidence that these therapies are effective in treating physical, mental, and spiritual conditions, our methods are considered complementary by Western health care professionals.
Facilities
Our Samyama Home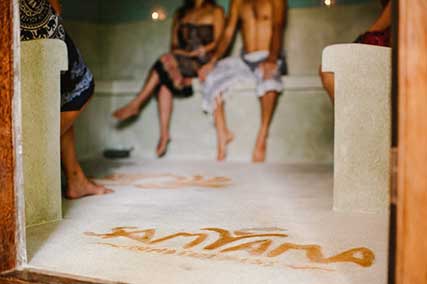 Steam heat is not only relaxing, but full of health benefits. Some of these include:
Relaxing muscles and joints
Soothing the nerves
Prompting the body to release endorphins and other "feel good" chemicals.
Our steam room is one of the most spacious in Ubud. We can fit approximately 12-15 people comfortably.
Contact us if you would like to book a private or small group session.
Cold therapy is a healing modality in itself. Benefits include:
Strengthening immunity
Improving sleep and focus
Reducing inflammation
Burning fat.
That is why the "iceman" Wim Hof, arguably the most famous proponent of cold therapy, uses it as a pillar of his Wim Hof method.
Our large ice baths can fit 6-8 people.
Contact us about booking a private or small group session or to be notified about our public events. These include Wim Hof style breathwork to prepare the body and mind for the cold.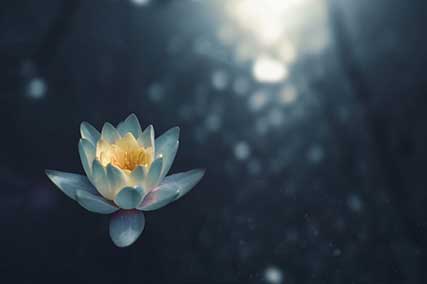 For those looking for a deeply restorative and transformational experience, we have a dark room on site. Kaya Kalpa is a technique that was used in Ayurveda for thousands of years to heal and rejuvenate the body.
It employs total darkness to send the body into deep rest and relaxation mode. The temporary loss of sight triggers various chemical reactions in the brain that may result in access to deeper states of consciousness. A minimum of 2 days is recommended and can be done for up to 40 days for advanced practitioners. 
If you are curious or want to book a dark retreat, find more information here.