Cosmic humor, especially about your own predicament, is an important part of your journey.
Ram Dass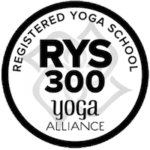 Check Out All of Our Retreats
Full Accreditation and Certification by the internationally recognized Yoga Alliance
Unplug, unwind and rest in being, supported by teachings from renowned wisdom traditions.
A flexi-date private retreat experience on meditation, wellness and/or personal development tailored to your level of practice and needs.
Awaken kundalini shakti, fundamental power of your being in a safe container through time-honored methods of yoga, classical tantra and kashmiri shaivism.